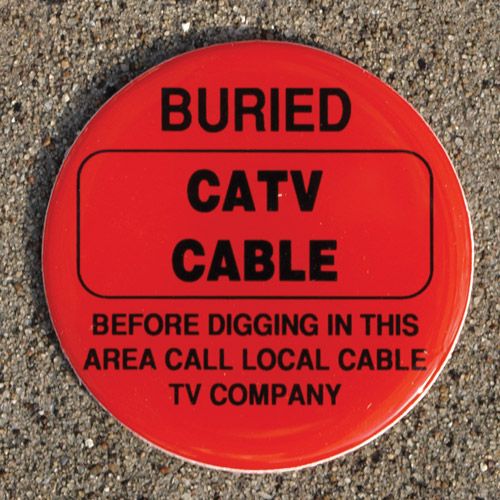 Crystal Cap Sidewalk & Curb Markers
Avoid the time-consuming mess of spray paint and stencils. Identify your network with Crystal Cap™ Polyurethane Domed Markers. These multi-color markers are printed on .030 vinyl and a polyurethane dome is applied on the top to protect it from scuffs and scratches. ACP's Crystal Cap Markers are widely used in Telecom, CATV, Utility, and Municipal applications. Choose from our standard messages or request a quote for custom colors and printing. Crystal Cap Marker installation is quick and easy to apply with no special tools or surface preparation required.
| Part No. | Description |
| --- | --- |
| CC-2 | 2" Round Crystal Cap Marker |
| CC-23 | 2" x 3" Oval Crystal Cap Marker |
| CC-3 | 3" Round Crystal Cap Marker |
| CC-378 | 3 7/8" Round Crystal Cap Marker |
| SIKA-11 | 10.3oz Sikaflex (caulk tube) |
| AD* | Peel-and-stick Adhesive disks |
* Specify size needed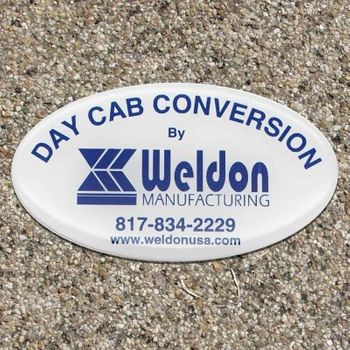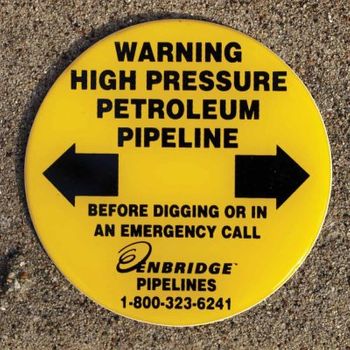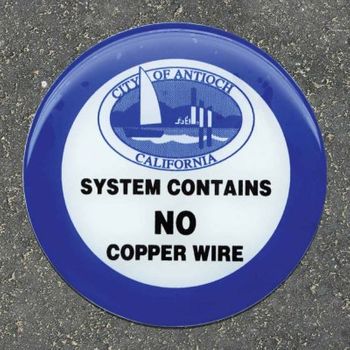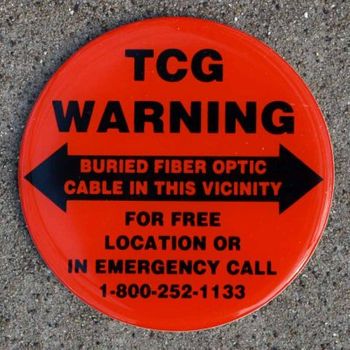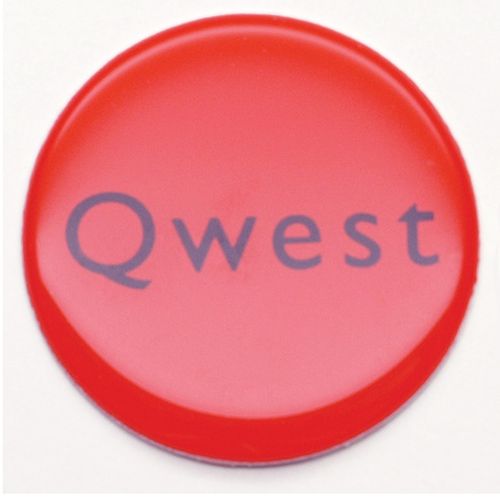 Crystal Cap™ Decals
Crystal Cap decals can be used to mark any area (ground, curb, facilities, equipment, etc.) with your organization's name and branding. These decals are produced just like ACP's Crystal Cap Markers, but often used in a slightly different application.
Perfect for durable marking of equipment
Nearly impossible to deface or damage
Visually-appealing