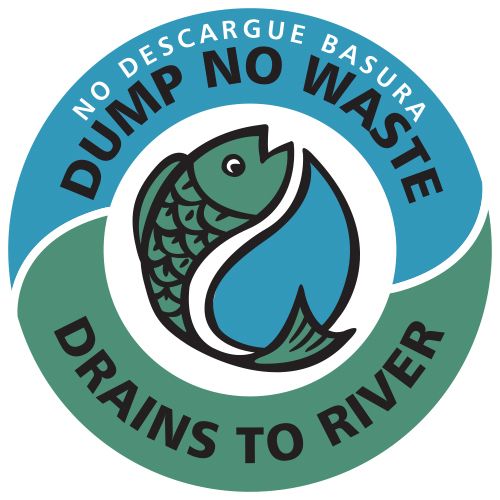 Storm Drain Sidewalk & Curb Markers
Use ACP's Storm Drain Markers to educate the public on how to keep water sources clean and free of debris. Storm drain markers help promote city and town beautification. These multi-color Crystal Cap™ Urethane Domed Markers markers are printed on .030 vinyl and a polyurethane dome is applied on the top to protect it from scuffs and scratches. Choose from standard messages or customize with your own message: Drains to Creek, Waterway, Bay, Gulf, etc. Available in standard and custom color combinations. Quick and easy to apply with no surface preparation or special tools needed.
Prevent water contamination by identifying storm drains
Can withstand years of weather and traffic
10-year warranty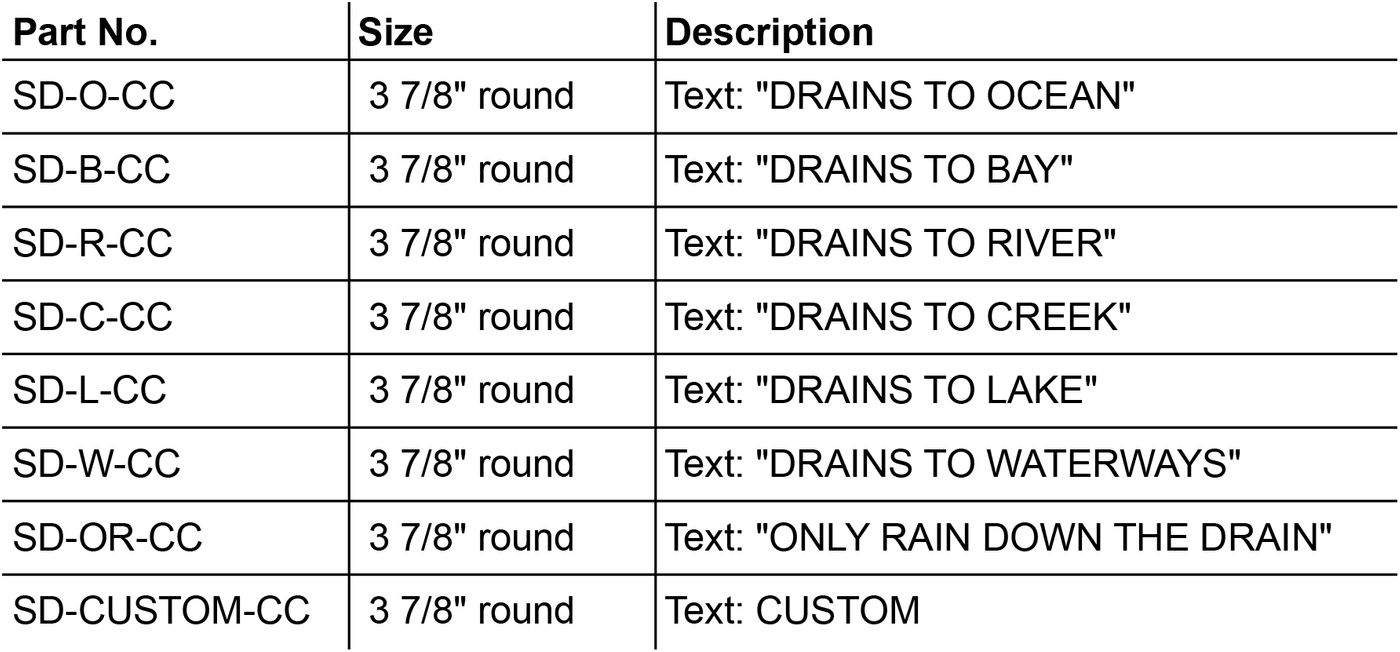 * Other sizes and shapes are available. Please see some examples below.