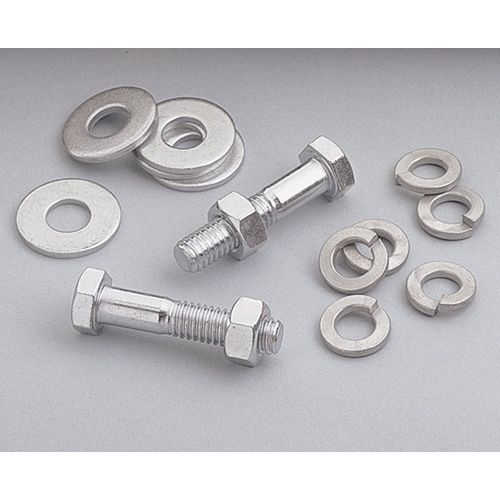 Hardware
Refer to the part number chart below for a listing of ACP's most commonly requested hardware. Other sizes and additional hardware are also available. If you don't see what you're looking for here, contact us. We'll get it for you!
Drive Rivets
Two-in-One Sign Saver Brackets
Bolts, Nuts, Washers, and more!
| Part No. | Description |
| --- | --- |
| SS25 | 2" x 5" 0.125 Aluminum Sign Saver |
| SS33 | 3" x 3" 0.080 Aluminum Sign Saver |
| DRAS387806W | Drive Rivets |
| HDWR-2 | Galvanized Hardware Set (1 of each) 0.3125" x 2" hex bolt, washer, nut, lock-washer for 1.12lb/ft post |
| HDWR-2.5 | Galvanized Hardware Set (1 of each) 0.3125" x 2.5" hex bolt, washer, nut, lock-washer for 2lb/ft post |